01.
Add steps, photos and videos to instructions at the shopfloor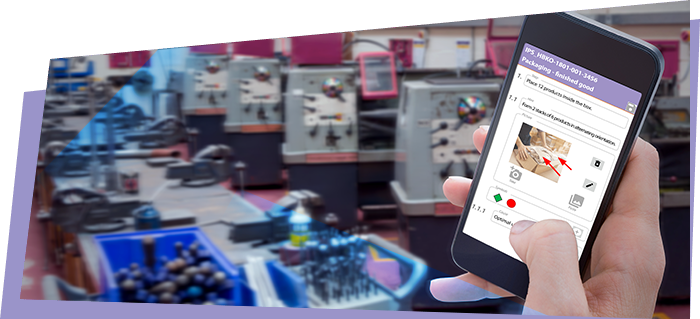 App version designed for smartphones and tablets helps quickly and easily note down steps and key points and add photos or video clips* to instructions.
Most importantly you can crop and edit (add arrows, descriptions) the photos you've just taken. App will associate photos with steps and use that to generate an instruction.
You don't have to use a mobile device. Desktop version of the app allows you to create instructions comfortably on a computer. You can even start formulating the instruction on your smartphone, then finish the job on your laptop.